Let Sound Cleaning revitalize your hard wood flooring by a process of deep cleaning, sealing and buffing. This process is an effective way to deep clean the floors, removing stains, scuffs, residue, and bring out the shine. If you are looking for residential wood floor cleaning services in Clackamas, Columbia, Multnomah, Washington, or Yamhill counties, Sound Cleaning Resources will get the job done right. We offer cleaning for many types of other flooring as well!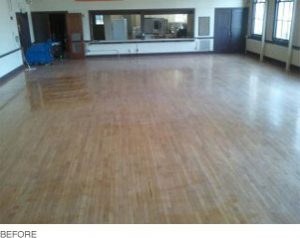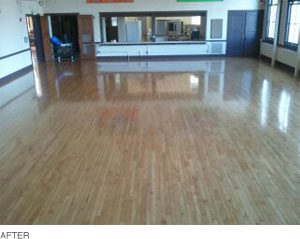 Frequently Asked Questions
What is your wood floor sealing and refinishing process?
First, we vacuum the floors to remove any dirt, debris, grease, etc. Then, we use a floor scrubber to deep clean the floors to remove stains, scuffs and residue. Then, we apply a polyurethane sealer. Finally, we buff the floors with a floor polisher and polishing pad to harden the finish and bring out the shine. This process will not effect deeper scratches, gaps in the boards or damage to the wood (In this case the floors would need to be sanded down and re-finished).
How long does it take for wood floor cleaning to dry?
A newly sealed area can be safely walked on with heavy foot traffic in 6 hours.
Are you insured for wood floor cleaning services?
Yes, we are licensed bonded and insured.
Do you have references specifically from other residential wood floor cleaning customers?
Absolutely, we are happy to provide you with names and numbers of current customers with their permission. You can also read our Customer Lobby, Google, and Yelp reviews and testimonials!
How much does it cost for residential wood floor cleaning services?
Residential Wood floor cleaning, polishing and sealing starts at $1.25 per square foot or $600.00 minimum subject to inspection depending on the type of surface, process and size of the area. Call us at (503) 207-1159, click here for an online estimate form or email us at info@soundcleanportland.com for a free customized estimate.